Welcome to my website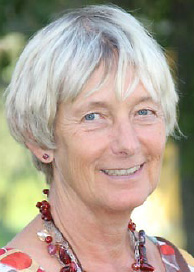 I am a clinical psychologist and psychotherapist. My original background is in family and systemic therapy, cognitive and behavioral therapy, and hypnosis. I am a supervisor for the Dutch Society for Hypnosis and the Dutch Society for Partner and Family Therapy. I have worked extensively at both inpatient and outpatient psychiatric facilities.
Since the late eighties, I have specialized in the diagnosis and treatment of patients with histories of early psychological trauma, in particular patients with complex dissociative disorders. I validated, together with Nel Draijer, the Dutch translation of the Structured Clinical Interview for DSM-IV Dissociative disorders (Boon & Draijer, 1993).
More recently, I developed a skills training manual for patients with a complex dissociative disorder, together with Kathy Steele and Onno van der Hart. I am currently working on a new diagnostic interview to assess chronic trauma-related disorders, in particular the dissociative disorders – the Trauma and Dissociation Symptoms Interview (TADS-I).
I offer workshops and training on the topic of psychological trauma and the diagnosis and treatment of dissociative disorders. I also offer supervision and consultation services to (teams of) professionals treating severely traumatized patients and their families, both at inpatient and outpatient treatment facilities.
WHAT'S NEW?
——————————————–
Interviews for the preliminary study with the Trauma and Dissociation Symptoms Interview (TADS-I, Boon & Mathess, 2016) have been finished. For further information on the TADS-I click here.
——————————————– 
Daring to care
Daring to Care model is a group intervention developed to target specifically trauma-symptoms of parents surviving from childhood abuse. Its goal is to prevent intergenerational harmful effects of traumatization by helping parents understand their trauma-related difficulties and find better ways to regulate and cope with them. Daring to Care is designed as an add-on to individual psychotherapeutic treatment. The model consists of 24 topics presented over the course of 30 sessions, each with its own set of exercises and assignments to encourage individual experiential reflection.  The Daring to Care intervention can be used for parents with different traumatic experiences in their early care-taking relationships, varying trauma symptoms, and children of different ages from birth to 18 years. The Daring to Care model has been developed to address some of the specific difficulties that traumatized parents struggle with, in order to help them break the intergenerational chain of maltreatment and neglect. More info: http://en.traumaterapiakeskus.com/
——————————————– 
Norton Series on Interpersonal Neurobiology

Kathy Steele, Suzette Boon, & Onno van der Hart

WINNER OF 2017 PIERRE JANET WRITING AWARD FROM THE INTERNATIONAL SOCIETY FOR THE STUDY OF TRAUMA AND DISSOCIATION